Background
Polyjet (Multijet Modeling) was developed by Objet Geometries Ltd.. Objet was founded in 1998 by Rami Bonen, Gershon Miller and Hanan Gotaiit. After ten years, the company presented the first multi-material 3D printer. In 2012, the first 3D printer with more than 100 combined materials was introduced by Objet Ltd. In the same year, Objet merged with the industry giant Stratasys.
Since 2012, Polyjet technology had underwent many technological improvements. Nowadays, PolyJet printers can create incredibly detailed prototypes that convey final-product aesthetics, that some of which cannot be achieved in any other technology. With microscopic layer resolution and accuracy down to 0.014 mm, Polyjet's technological abilities allow the customer to achieve sophisticated shapes, intricate details and delicate features, and incorporate the widest variety of colors and materials into a single model with an unbeatable visual and physical quality.
Polyjet uniqueness lies in its ability to combine colors and textures to create unimaginable realism. The printers use liquid photo-polymeric materials, each one colored in a different pigment. The pigments are indexed according to the CYMK index (Cyan, Yellow, Magenta, Black), and to this group of colors, we have added three more nozzles with the color white and two kinds of transparent polymers. This combination of colors provides us the ability to reach an incredibly beautiful multi-color visual result. Furthermore, the printer has the ability to perfectly mimic natural textures and materials such as wood, glass, marble, stone, leather and even combine them into one seamless whole model.
The Process
The printing begins with the pre-processing phase, where the build-preparation software automatically calculates the placement of photopolymers and support material from a 3D CAD file. This allows the printer to start the production phase, in which the printing head simultaneously injects and instantly UV-cures tiny droplets of liquid photopolymer. Fine layers accumulate on the build tray to create a precise 3D model or part. In parallel, when a model has overhangs or complex shapes that require support, the 3D printer jets a removable gel-like support material.
Later on, comes the Support removal, that in which our employees easily remove the support materials by hand and with water. Models and parts are usually ready to handle and be used right out of the 3D printer, with no post-curing needed. Notwithstanding, we can also enhance the final result, using UV radiation bleachers on our transparent models and varnish on both clear and colorful parts.
Materials
PolyJet 3D printers work with a vast array of photo – polymeric materials, including Rigid and soft and flexible materials in hundreds of vibrant and vivid colors . These are the mate rials we use:
1. Vero
The multi-purpose, multi-color Vero photopolymers offer strength, stiffness, andversatility in blue, white, black, gray, cyan, magenta and yellow. 3D print smooth, accurateparts for testing, surgical planning, or tooling. For multi-material versatility, blend with otherphotopolymers to vary hardness, flexibility, translucency, or heat resistance.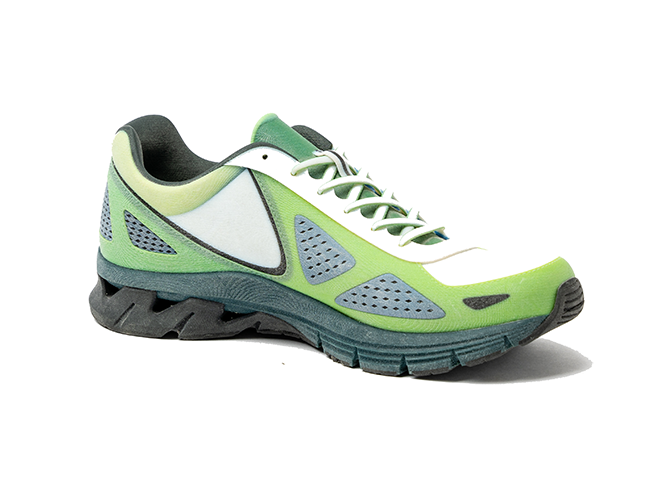 Vero Data Sheet
2. Digital ABS Plus
Digital ABS Plus simulates standard ABS plastics by combining high-temperature resistance with toughness. Suitable for parts that require PolyJet technology'shighest possible impact resistance, Digital ABS Plus improves the mechanical and thermalperformance of parts and prototypes for design verification and functional performancetesting.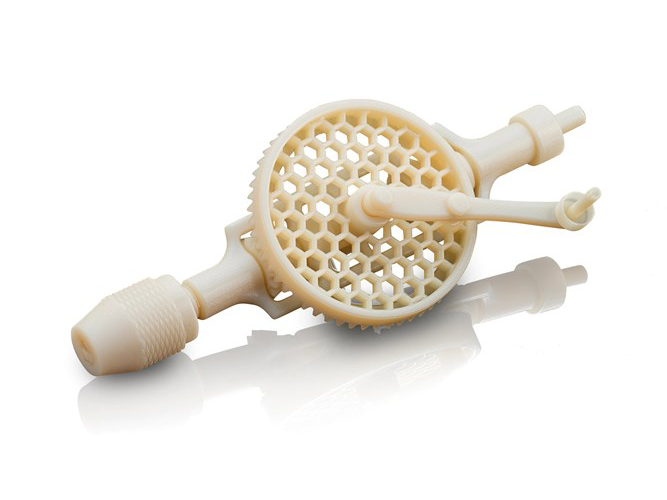 Digital ABS Plus Data Sheet
3. Tango
Tango and TangoPlus simulate thermoplastic elastomers with flexible, rubber-likequalities. Ideal for testing and verifying visual, tactileand functional applications such as grips,gaskets and footwear, Tango produces soft, flexible prototypes that require shock absorption,vibration dampening or a non-slip surface. Blend Tango with other PolyJet photopolymers fordifferent hardness, elongation and tear resistance levels.
Tango Data Sheet
PolyJet J850™
Stratasys has designed every aspect of the J850 Pro to enable users to work faster with greater productivity. The J850 can achieve prototyping cost reductions of 80% and throughput improvements of 500% when compared to traditional manufacturing.
The system can use seven different 3D printing materials at the same time, granting engineers huge area for multi-material combinations. The machine is compatible with the company's full array of grayscale (and transparent) resins, including the rigid Vero, the flexible Agilus, and the Digital ABS.
With a large-format build volume measuring 490 x 390 x 200mm, the machine lends itself quite well to both high-throughput and large part production. Models can also reportedly be printed at twice the speed of the company's own legacy systems when using the new Super High-Speed mode, allowing for more rapid design iterations than ever. Typical applications here would be texture simulation, product labeling, shock absorbers, living hinges, and even transparent elements for optics products.
PolyJet J850™ Data Sheet
PolyJet J55 ™ Prime
The J55 Prime 3D printer introduces full color, high fidelity with tactile, functional and sensory capabilities – making the efficiency and quality of PolyJet Technology more affordable and office friendly than ever before. Create over 640,000 unique combinations, including Pantone Verified colors and save hours of time by replacing hand-painting techniques with vibrant color finishes. Tactile, opaque, flexible, transparent or rigid– the J55™ Prime offers a wide range of materials to suit all your design needs. Multi-material capabilities let you load up to five materials at once and create multi-color or multi shore level parts in one print. With expansive options for color and texture combinations, there's no need for hand painting.
PolyJet J55 ™ Prime Data Sheet
Objet 500 Connex3
Over 1,000 material options are available on the Connex3, enabling you to print both complex and delicate features on your models, re-creating astonishingly realistic production parts. Delivering special material properties such as transparency, flexibility and even biocompatibility, the PolyJet technology built in to the Connex3 systems offers you a competitive edge in consumer products prototyping, precision tooling and specialized production parts.
Objet 500 Connex3 Data Sheet