Background
In 2014 Hewlett-Packard announced the development and commercialization of an innovative 3D printing technology that promised to set new standards for performance, quality, reliability and low TCO. HP's Multi Jet Fusion™ (MJF) technology achieves its breakthrough performance by leveraging the company's 30+ year history of innovation and market leadership in imaging and digital printing.
This new-to-the-world digital fabrication technology made it possible to design and print three-dimensional objects that possess both precise geometric and functional characteristics. The MJF technology radically changed the way engineers and designers' prototype and produce functional parts and the blending of HP's MJF 3D printing technology with digital materials design creates a new production ability – one that enables innovation in both form and function.
With groundbreaking speed and robust materials properties, Multi Jet Fusion will speed your project's time to market. With this modern production process, you are not captive to traditional manufacturing design constraints or required to make large capital investments for tooling. This manufacturing process delivers parts within days, allows you to make design revisions as needed, receive parts just in time, and in turn deliver products to market faster.
The Process
Multi Jet Fusion uses an inkjet array to selectively apply fusing and detailing agents across a bed of nylon powder, which are then fused by heating elements into a solid layer. After each layer, powder is distributed on top of the bed and the process repeats until the part is complete. Multi Jet Fusion printer differs from most other 3D printing technologies in that each new material and agent layer is placed while the previous layer is still molten. This lets both layers fuse completely, delivering improved print durability and finer detail.
When the build finishes, the entire powder bed with the encapsulated parts is moved to a processing station where most of the loose powder is removed by an integrated vacuum. Parts are then bead blasted to remove any of the remaining residual powder before ultimately reaching the finishing department where they are dyed black to improve cosmetic appearance.
1. PA (Polyamide) 12
Reduce total cost of ownership and produce strong, functional, detailed complex parts with HP 3D High Reusability PA 12, a robust thermoplastic that enables industry-leading surplus powder reusability.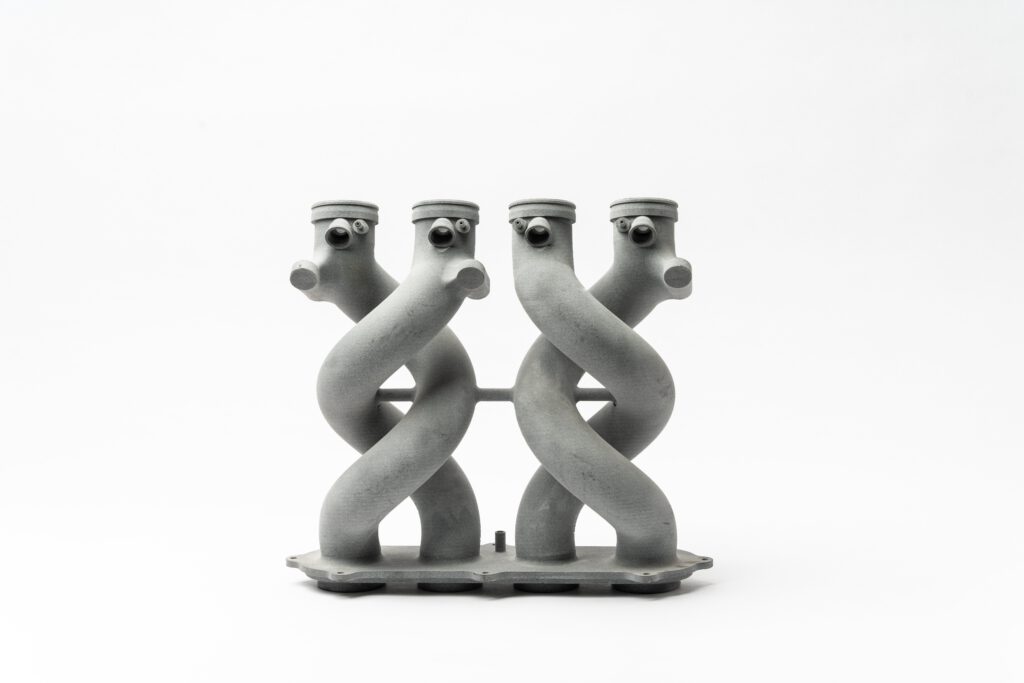 2. ESTANE® 3D TPU M95A
ESTANE® 3D TPU M95A is an ideal fit for both prototyping and manufacturing scale-up applications, delivering high energy rebound, high-impact absorption, a good abrasion resistance rate and high elasticity, combined with excellent unpacking properties.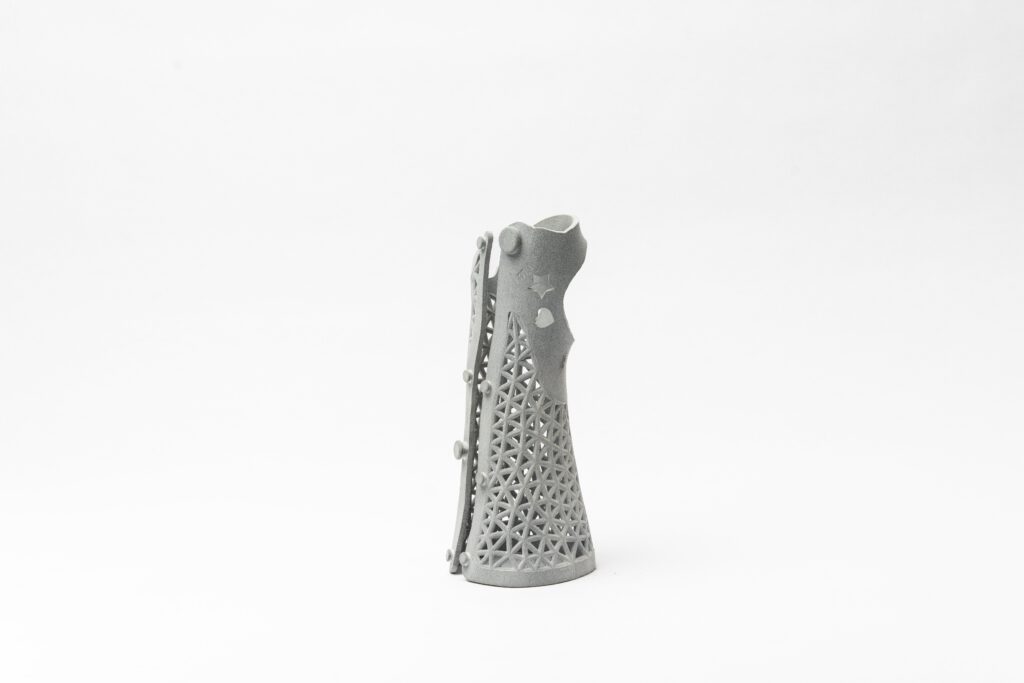 HP Jet Fusion 5210
Drive new growth and expand into volume production with HP's robust, manufacturing-ready 3D printing solution. Hardly you will find 3D printing systems that can match HP Jet Fusion 5210's level, as this printer is a benchmark of quality and precision. HP Jet Fusion 5210 has the ability to produce dimensionally accurate objects at a commendable speed. The printer was released in 2021 and uses the new Binder Jetting 3D printing technology. This industrial 3D printer offers a build volume of 380 x 284 x 380 mm, that allows the use of several different materials, both rigid and flexible to provide full design and manufacturing freedom. The 5210 is also effectively made up of a printer, a build unit, and processing station that when combined create an all-in-one printing solution.
HP Jet Fusion 5210 Data Sheet
HP Jet Fusion 4200
The HP Jet Fusion 3D 4200 is the first MJF printer HP had produced. The printer has a build volume of 380 mm x 284 mm x 380 mm with a maximum layer thickness of 80 microns, a print resolution of 1200 dpi, and build speed of 4115 cm3 per hour. As a printer designed for volume alongside a sustained and predictable level of quality, the HP Jet Fusion 3D 4200 performs as expected; systematic high-quality prints fit for purpose with no errors or manufacturing inconsistencies. The parts we produced were perfect for high-level prototyping, end-user products, and everything in between. The 4200 is effectively made up of a printer, a build unit, and processing station that when combined create an all-in-one printing solution.