Background
Fused Deposition Modeling (FDM) is an additive manufacturing technology that builds segments or parts layer-by-layer via heating and extruding thermoplastic filament. FDM technology was created in 1988 by Scott and Lisa Crump, the founders of Stratasys. Crump created the technology to build his daughter a toy frog using a glue gun and a mixture of polyethylene and candle wax. In 1989, Crump patented FDM technology and founded Stratasys. Stratasys created the software process that converts stereolithography (STL) files into another format that slices sections of the 3D model and determines how the layers will be printed.
FDM is well suited for building components that have complex designs and demand durability. This technology creates components with exceptional thermal and chemical resistance and superior strength-to-weight rations. These traits are given because FDM is the only 3D printing process that utilizes materials such as ABS, PC-ISO polycarbonate, and ULTEM 9085.
There are many uses for FDM, among them are Prototyping, Jigs and fixtures creation, and the production of end-use parts. Prototyping with FDM allows to Bypass the high cost and lead time of traditional prototyping. Creating Jigs and Fixtures reduce CNC machine setup time by up to 80%. Moreover, it frees up CNC capacity using 3D printed work holding tools, while gaining lower weight and ergonomic benefits over machined metal tooling. Lastly, the production of end-use parts with FDM is the ideal on-demand solution for cost-effective manufacture of low-volume and bridge-to-production parts, thanks to printing precision that goes as accurate as 10 microns in layer width.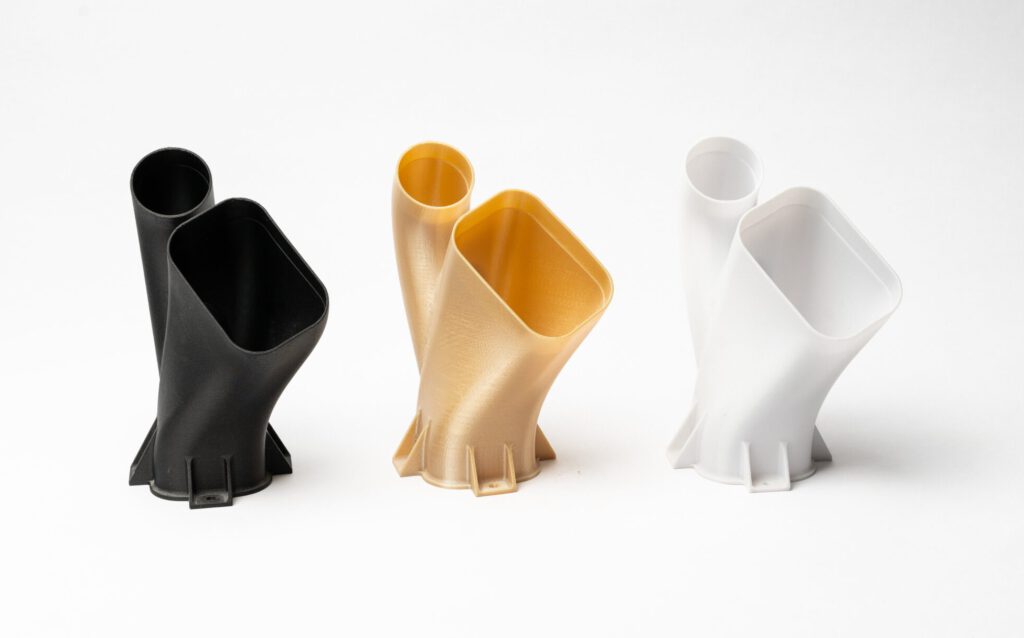 The Process
Pre-processing cuts and places a 3D CAD file and calculate a path to extrude thermoplastic and any necessary support material. The 3D printer then heats the thermoplastic to a semi-liquid state and deposits it in ultra-fine droplets along the extrusion path. Where support or buffering is needed, the 3D printer deposits a removable material that acts as scaffolding. Layer after layer, the printer builds the polymeric structure, until the whole model is completed.
Fortus 450
Fortus 450mc 3D printer provides a multi-application manufacturing solution that reduces design and build times, optimizes manufacturing workflows, decreases overall costs and promotes factory innovation. The Fortus 450mc's generously sized build platform provides capabilities to meet industrial application needs while its hands-free, soluble support materials aid in creating complex geometries as well as reducing labor.
From standard to high-performance, the Fortus 450mc features a large portfolio of materials that cover a range of mechanical properties and support a broad number of applications. Leverage the stiffness of carbon fiber nylon for strong but lightweight tools, functional prototypes and end-use parts. Open up new applications using the superior strength, chemical resistance and ESD performance of Antero™ PEKK-based thermoplastics. All materials are specifically tuned to the printer to deliver optimal print results with consistent repeatability while support materials allow for successful builds of complex parts.
Fortus 450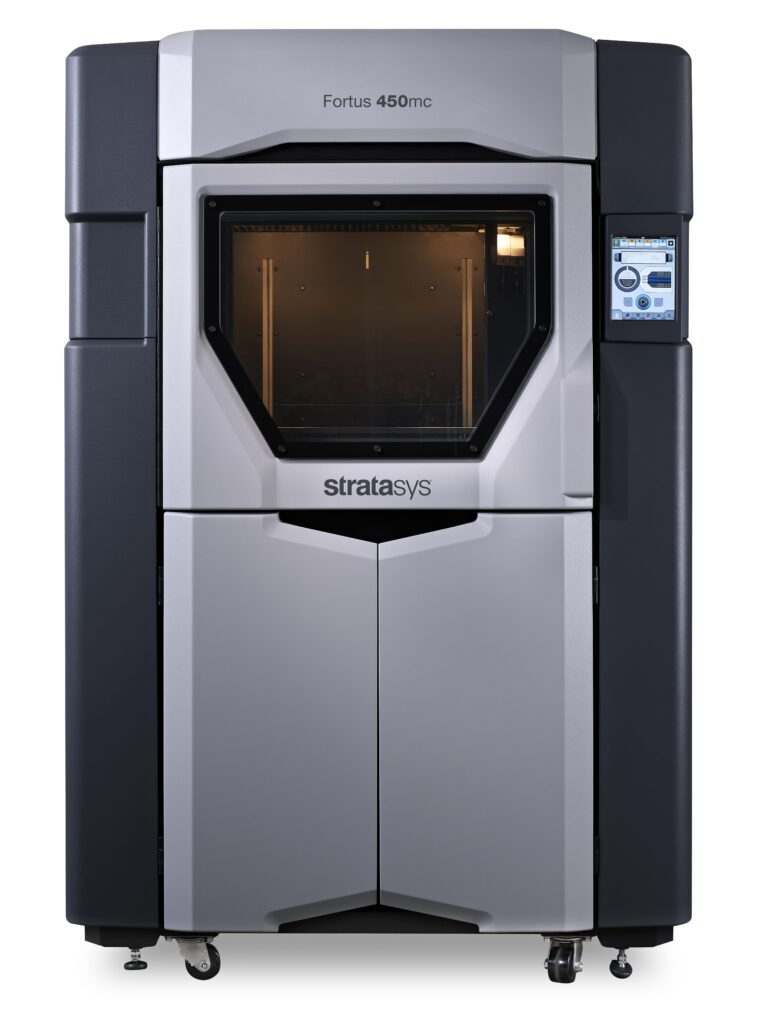 Fortus 900
Trusted by global industry leaders in manufacturing, the high-performance F900 3D printer sets the standard for reliable, accurate 3D printing. And whether you're printing a full tray of complex parts or one large part, the F900 delivers accurate results, every time. The F900 printer is one of the largest 3D printers existing, combined with the very large materials array, and print layer precision reaching as high as 0.1 millimeters, the F900 is one of the best printers in the world.
For a large-scale 3D printer, the F900 offers unmatched material versatility, supporting 16 FDM materials that encompass standard, engineering, and high-performance thermoplastics. ABS and ASA plastics reliably cover a broad range of general applications. High-performance materials that include carbon fiber nylon, PEKK and PEI polymers offer the physical and mechanical properties for more demanding use cases.
Fortus 900